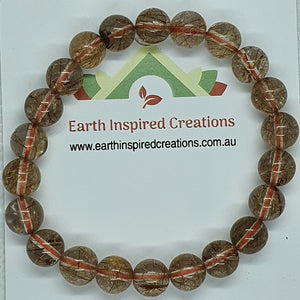 Rutilated Quartz promotes spiritual growth and draws away negative energy.
Rutilated Quartz is a variety of quartz that contains inclusions of needle-like rutile.
18cm inside circumference fully closed, 24cm inside circumference fully opened.  Loosely wrap a string around your wrist, then lay the measured amount along a ruler to check length sizing. Discover the latest Bohemian Jewellery Australia online at Earth Inspired Creations.